Cliff goes to see an Olympic wrestling match because his favorite wrestler, Soviet star Ivan Ivanovich, is one of the participants. After the match Ivan follows Cliff to the Point After and announces he is defecting. When Cliff admits to Ivan that the only reason he's helping the wrestler in the defection is because he's gay and has a crush on him, Ivan says he too is gay but his eyes are on Lou.
Joe comes up with a plan to show Cliff that Ivan is hot for Lou and not for him. He invites both Ivan and Lou over while he's got Cliff out on the balcony. Cliff sees Ivan trying to neck with Lou.
Ivan then confesses he was leading Cliffie on so he'd help him gain American citizenship.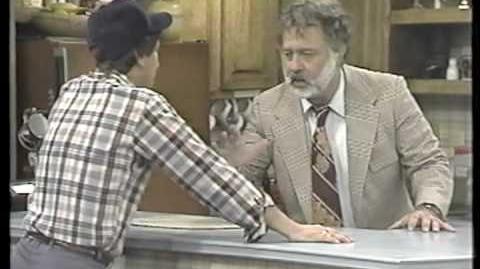 Back to Season One