On Lou and Flo's wedding anniversary, he takes her to a motel to celebrate and is shocked to discover that he is impotent. On a lark, he takes a magazine quiz that tests if one is a closet homosexual. The quiz results say that he is, so he goes to the Velvet Spike, THE gay bar. The bartender brings him home knowing he doesn't fit in.
The next day, Cliff and Joe ask Kelly to try and make Lou feel good about himself. When that fails, she tells him to be at her place at 8:00 that evening. Kelly tells Lou to go to her bedroom. A reluctant Lou agrees while Kelly slips out the front door. Much to Lou's surprise, Flo has been hiding in the bedroom and listening to their conversation. She tells Lou that his sexual ability is not what keeps them together. It is love. Lou regains his confidence and they slowly go into Kelly's bedroom together.
~ ~ ~
Favorite quote from this episode: "If you was an eagle, would you want to be a sparrow or a nothin'? A sparrow ain't no eagle but he's still a bird. At least he's alive. All I know is I ain't no eagle no more, but if I had a choice of being gay or being nothing, I'd take gay. I'd pray for gay."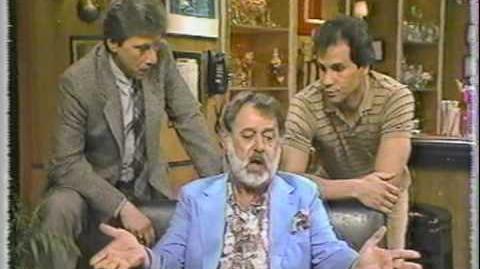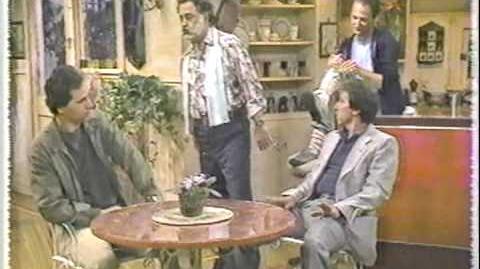 Back To Season Two