In the middle of a power failure a stranger appears in the Point After. He tries to generate a belief in magic and wonder. After he gives Joe a charm, strange things begin to happen to the gang. They each handle the lucky charm and muse about their wishes.
Cliff wants to be able to juggle four balls. Lou wants to have the charm of Carey Grant. Donald dreams of being able to play the drums. Joe would like a chance to kick his one hundredth field goal. Penny wants Brett, a guy from her driving school to ask her to the homecoming dance.
They all end up getting their wishes. The viewer is left to decide: was it all coincidence, believing in themselves or... magic?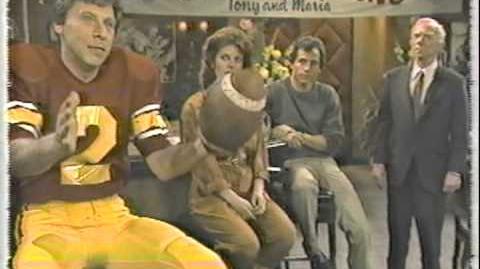 Back To Season Two